Setting up Google reCaptcha Failure Settings
Due to the rise of fraudulent CC testing, a preventive feature has been added to Site Stacker. Google reCpatcha is highly effective in preventing and limiting the amount of card testing. Card testing will present most commonly over night, US time and with a high number of failures as compromised card numbers are being tested to find which ones are still valid. Often, card testers will use multiple IP addresses and sessions so reCaptcha has to be global to be effective. Legitimate donors typically only have to complete the checkbox and a small number will need to complete a challenge. These metrics can be viewed in your Google reCaptcha admin screen to see how many people are effected by this setting.


This feature allows an admin to set reCaptcha to show when a set number for attempts and number of failures are reached. The duration setting is for the reCaptcha to appear, if there is no attempt during that duration, the reCaptcha does not show. However, if there is at least one attempt during that duration, the system checks all latest attempt counts against the failure count, regardless of the duration.
The new feature is available in the Contributions component found in the Site Channel Level. To access it:
- In the admin side, click the 'Sites' component
- Expand and look for the 'Site Channel' (linking icon) you want to enable this.
- Right-click on the 'Site Channel' and choose 'Manage Components'.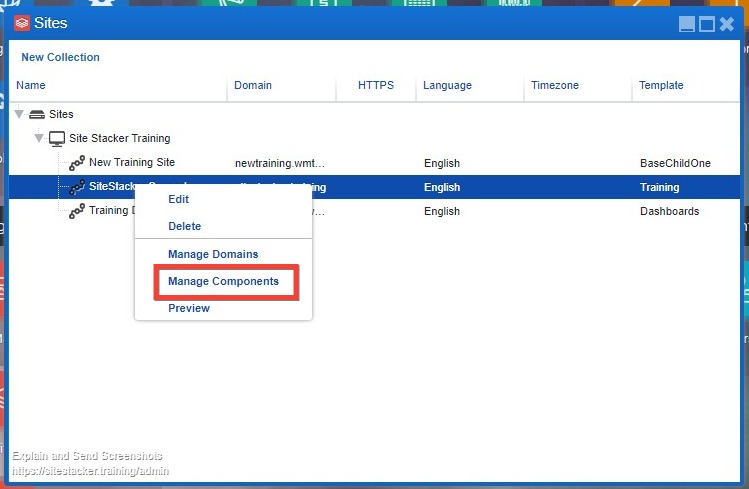 - Next, double-click the 'Contributions' component
- Scroll down to the very bottom part and 'Enable reCaptcha'
- Once you enable this, you will see the 'ReCaptcha Failure Settings'