How to Print Receipts through the Reporting Tool (Admin)
With the new reporting tool, an admin can print receipts from the dashboard. The Statements report can export out CSV files or styled PDF templates that can be customized by the admin (Please refer to the
Print Templates
component). The table can also be filtered by date range which can also be used for receipting monthly statements aside from the yearly statements.
For the PDF option to show on the Export button, the PDF template needs to be setup first (Requires basic knowledge on HTML and CSS). Once the PDF template is set and is pointed to the correct report, then it will show as an option under the 'Export' drop-down.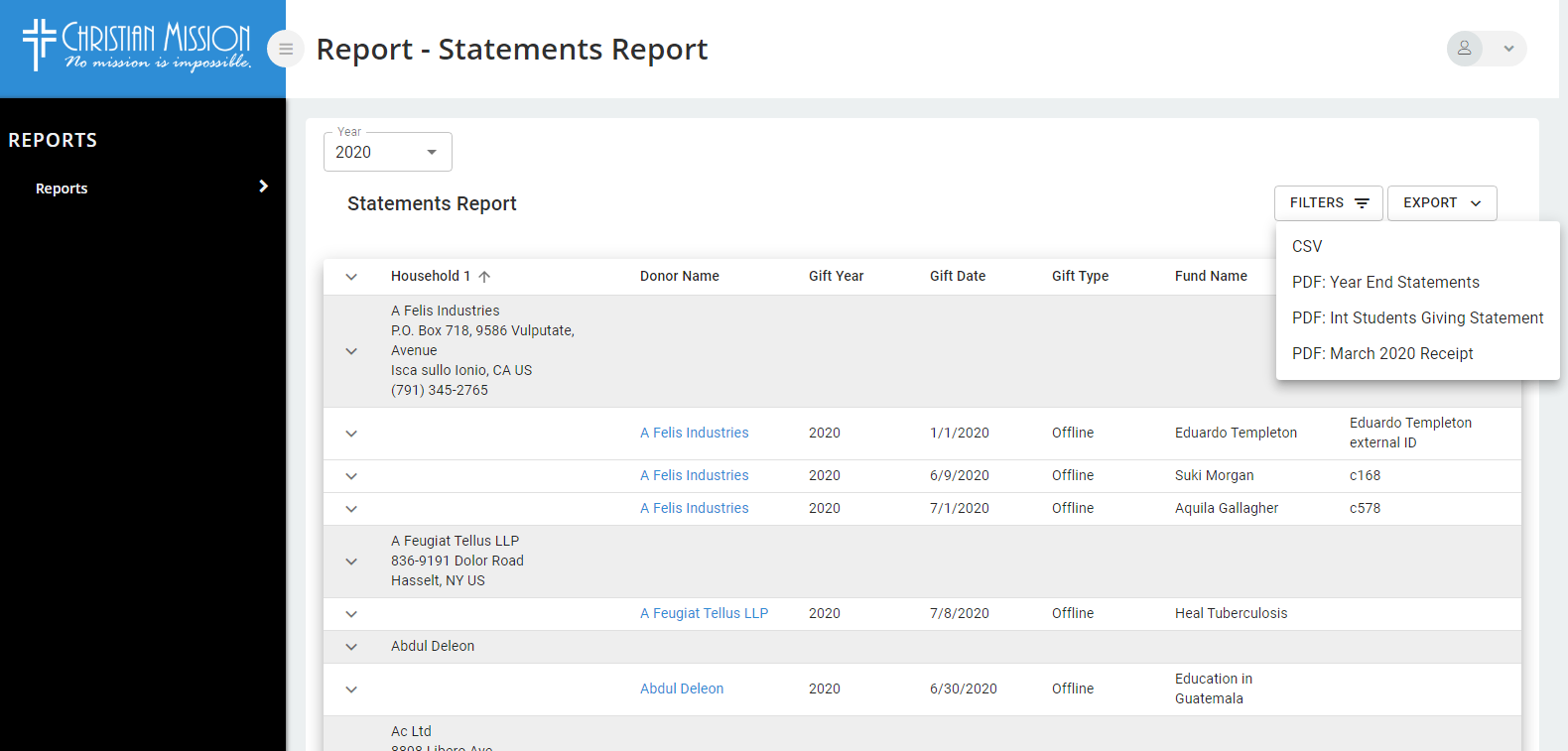 NOTE: If you want this report to be added to your installation, you can send in your request through this form.