Adding Dynamic Content (Missionaries, Projects, Blogs, and More) to Your Site
Dynamic Content are Articles, Missionaries, Projects, Children, and etc. content items that are located in their type-specific folders. There could be an abundance of each item; for example a hundred blogs, thousands of Missionaries, over 500 projects, hundreds of children and other parts related to your organization. You would not want to create a page for each of these as this would take extremely long and your website speed would extremely slow.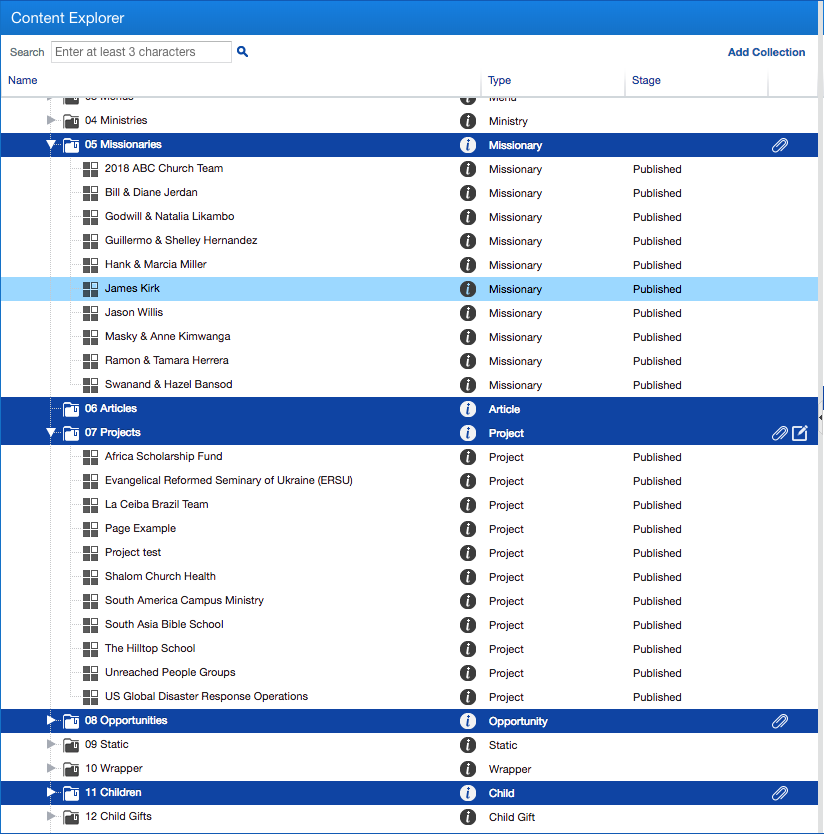 How do you publish dynamic content?

Here are the steps to publishing your dynamic content:
Make sure that if you have a large amount of content items in related content, that they are imported and added into their corresponding folders
On your 'Site Plan', make sure that you have both a Summary Page and Full Detail Page for these content items with the next few steps.
Navigate to the Content Explorer (left-hand side) of the Site Planner window.
Choose the content items you would like to publish to a page (Make sure you have a wrapper to put it into!)
Drag the desired folder over onto the page and place it inside of the wrapper you would like to it to have displayed on the page.
Choose the View and add any view classes you would like to make sure your content looks great!
Click 'Save & Close' to save your changes.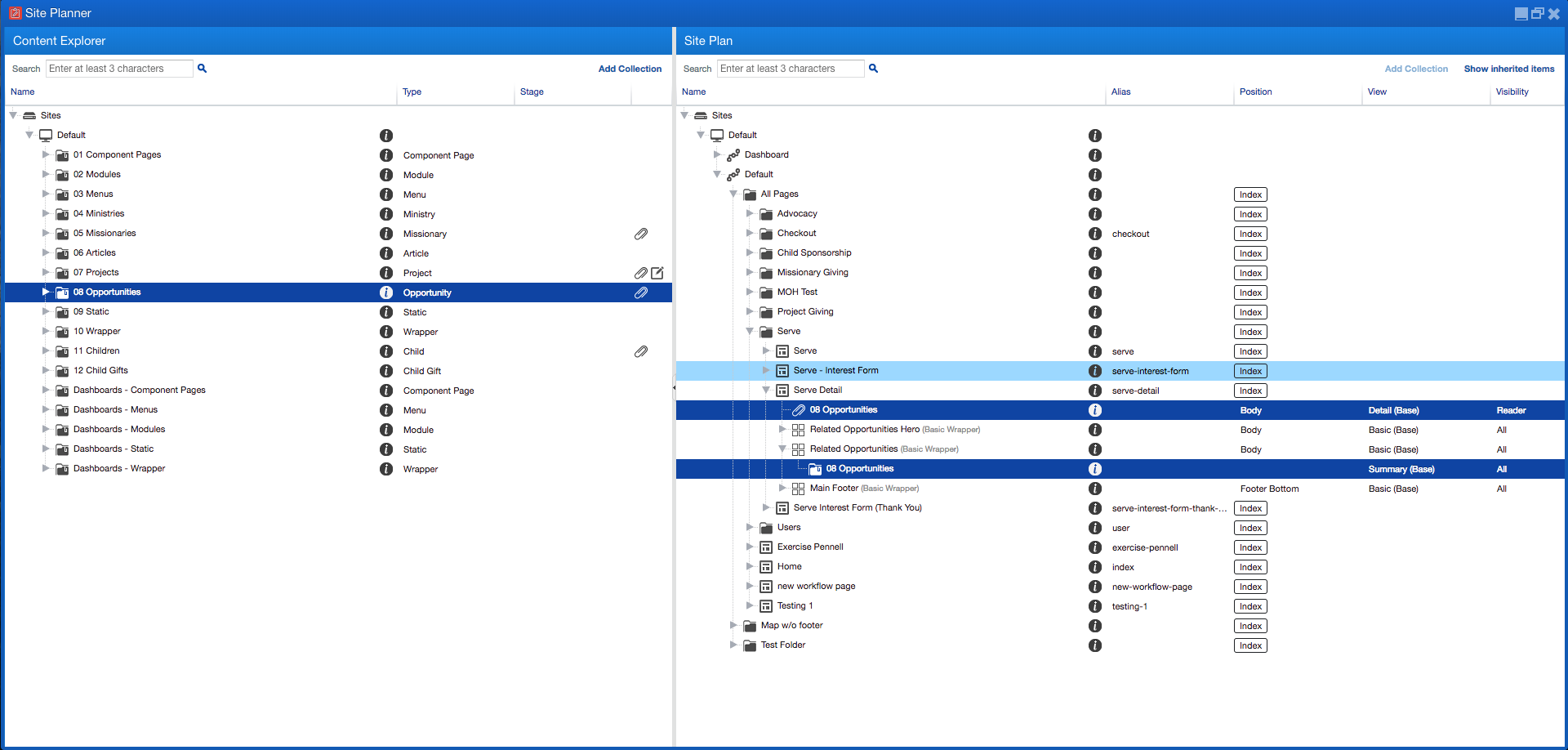 Note: Not sure how it looks? Right-click the page your article is on and click 'Preview'. There you can see exactly what your page looks like and you can make any changes by going back into Site Planner and play with some awesome styles we have populated in SiteStacker!
Test that the dynamic content items are linked up by right clicking on the Summary Page and then clicking on a content item.
This should take you to the Full Detail page where the full content of the article, missionary, child, project, or etc. lives!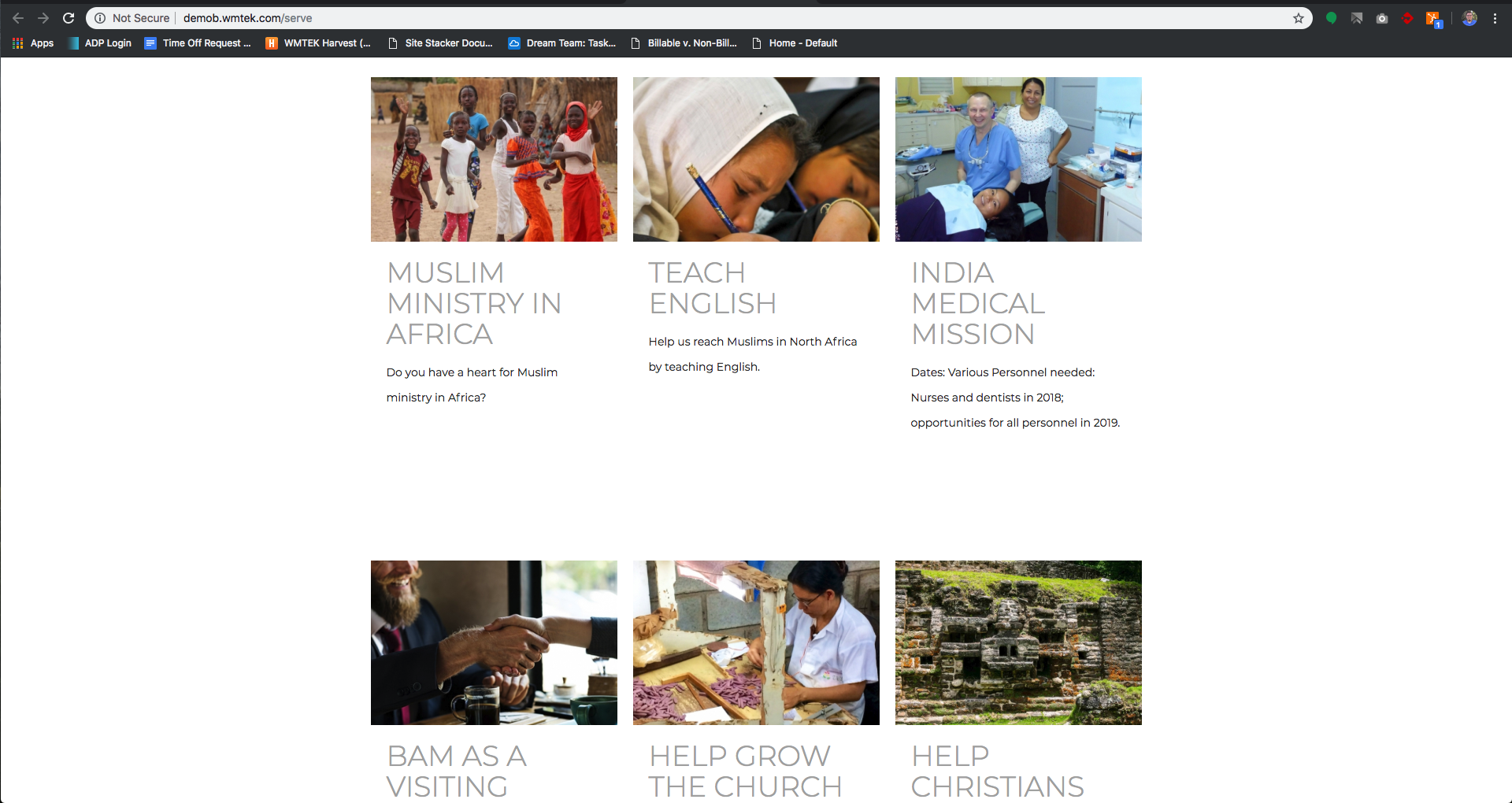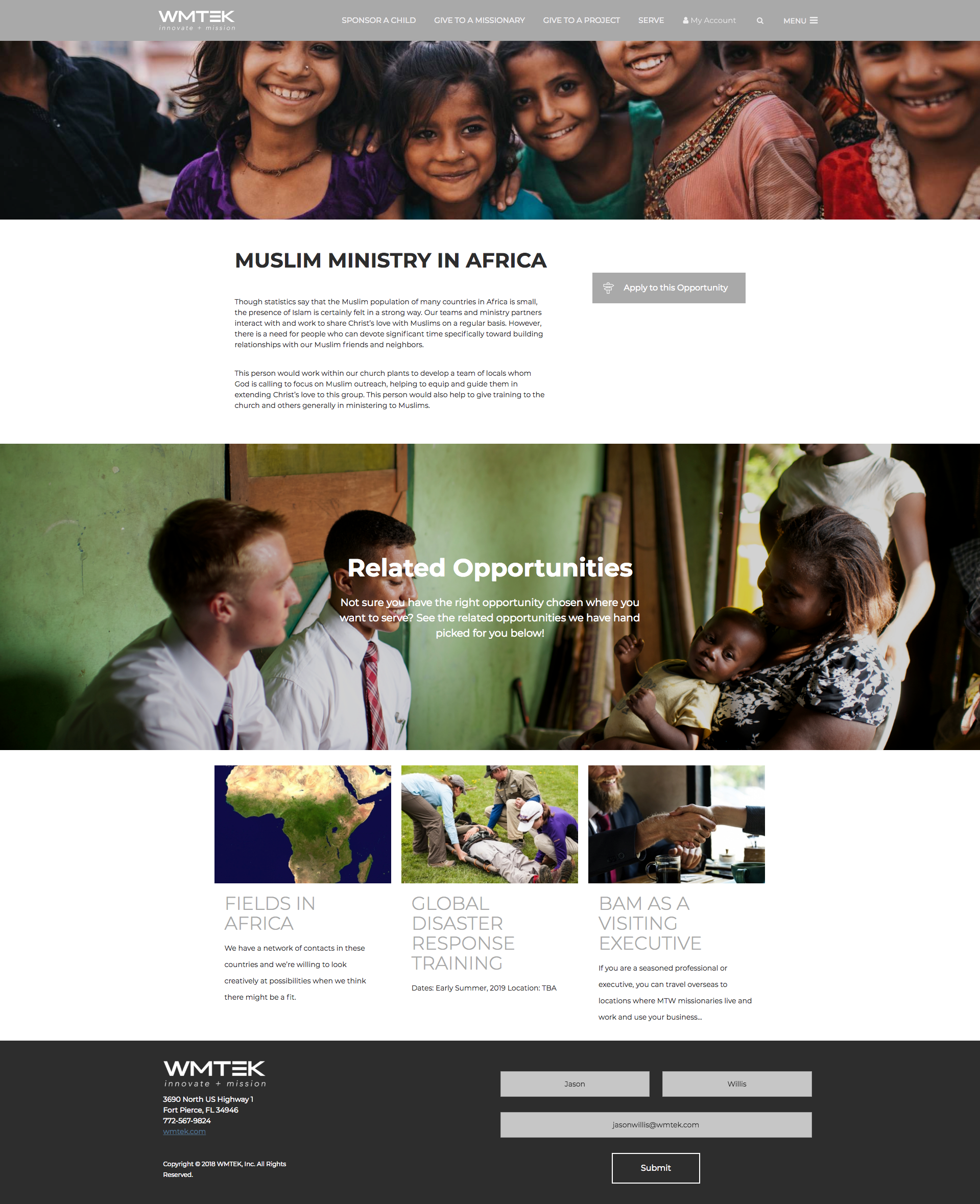 If you have any questions on this topic, or need assistance with setting dynamic content up, then please contact us. We are always glad to help!